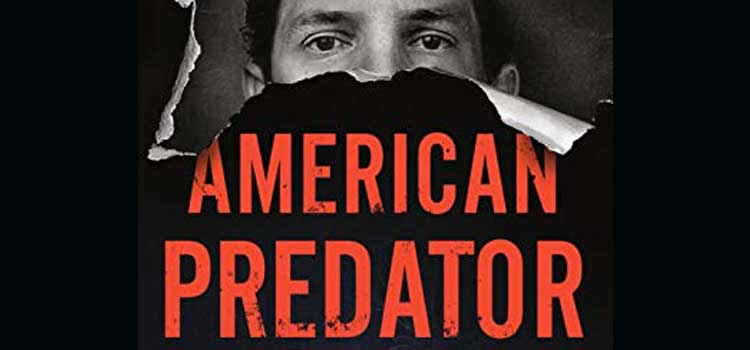 Brendan's Alternate Tagline for American Predator:
Want to get away with murder? Don't use the ATM card.
Quick synopsis:
The capture of (and botched interviews of) Israel Keyes. He was a very successful serial killer. And creepy as all hell.
Fun Fact Non-History People Will Like:
Well not a fun fact but informative. Keyes got away with so much because he jumped states and his attacks were random. Then he moved on.
Fun Interesting Fact for History Nerds:
Keyes was a weird dude but also had a family including a child he "cared" about. If you watch enough true crime shows, then you see a lot of times this is not the case.
My Take on American Predator:
Maureen Callahan does not mess around, and it makes for an awesome book.
Callahan does not waste time and jumps right into the case which would lead the police to Israel Keyes. No, I didn't give away anything. Callahan is not writing a murder mystery. She is writing a chronicle of the case which unravels to show a heck of a lot more cases.
Then the book ends. Why? I won't ruin that part for you. Needless to say, let the professionals do their work because novices always make a mess of things.
This book is fast-paced, factual, and a great read. It does get a bit gory which you would expect. Don't like blood and dismemberment? Don't read this one.
Verdict:
Great book. Read it. Buy it here!
If You Liked This Try:
American Predator by Maureen Callahan