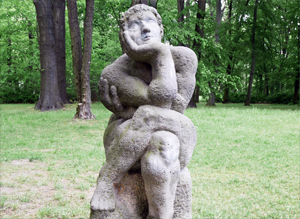 Writing for history nerds like myself is a complicated game. While a fiction writer can pour his or her brain out and have a book done in 6 months (not hating, just saying), a history writer needs to have the story and then start their research. Then there is the tightrope of cutting out the boring stuff without leaving your reader confused about what is going on and who people are. It's really hard work and that's why I would like to present my favorite history writers right now.
My criteria is pretty simple. They need to write history books. They need to have published more than one that I have read and loved. Also, if they published something tomorrow on a subject I didn't care about would I still buy it?
So here are my 4 favorites right now. Why not a Top 5? Because I only have 4 and I refuse to pander. So there.
Candice Millard: She is my nerd crush. She's published three major works and all of them took me less than 2 days to read. It's a cliché but I could not put them down. She makes reading her stories seem effortless and is truly a master at eliminating any fluff. The narrative just continues to move forward without slowing down. She is my number one because she has written three books on subjects which are not necessarily in my wheelhouse, but I loved every single one. If she published a book on underwater basket weaving tomorrow, I would be the first in line.
Read: Destiny of the Republic, Hero of the Empire, The River of Doubt
Nathaniel Philbrick: My man. He wrote a few books about subjects I am well versed in, such as the American Revolution, the Mayflower, and Cape Cod. And admittedly, I came away from a couple of the books without adding much knowledge I didn't already have. However, I also enjoyed the hell out of his books. I think it's a testament to him that I can read something I already knew and not get bored. And when he writes about something I don't know already, he is even better.
Read: Bunker Hill, In the Heart of the Sea, In the Hurricane's Eye, The Last Stand, Mayflower, Sea of Glory, Valiant Ambition
Ron Chernow: In my opinion, the master of biography right now. His books can be crushingly long and absolutely packed with information. However, when I finish, I always feel like I got a complete picture of the subject. And I mean complete. Biographies can be tricky because an author can really focus on what they want to show the reader to see in order to impose a way of thinking about the subject. Chernow gives you all the information and lets you decide who the person is.
Read: Alexander Hamilton, Washington, Grant (full disclosure: didn't read it yet, but c'mon, he'll nail it)
Gary Krist: My dark horse candidate. Krist does not have the name recognition of the other three but he should. Recently, Krist is doing amazing work with focusing on specific time periods of big cities. None of these books should work nearly as well as they do. There are lots of characters to introduce while giving a real feel to the character of the city as well. I was introduced to him by his book on the Wellington avalanche and it felt like a horror story. The tension he created is better than anything on TV and it was all true.
Read: City of Scoundrels, The Mirage Factory, The White Cascade, Empire of Sin
Musing: My Favorite Authors Right Now